Banlung, Cambodia
A flat on our way from Phnom Penh to Banlung prompted an army of men to get to work on repairs in the blistering sun. The shot was taken lying on the road, almost burning myself because of the hot asphalt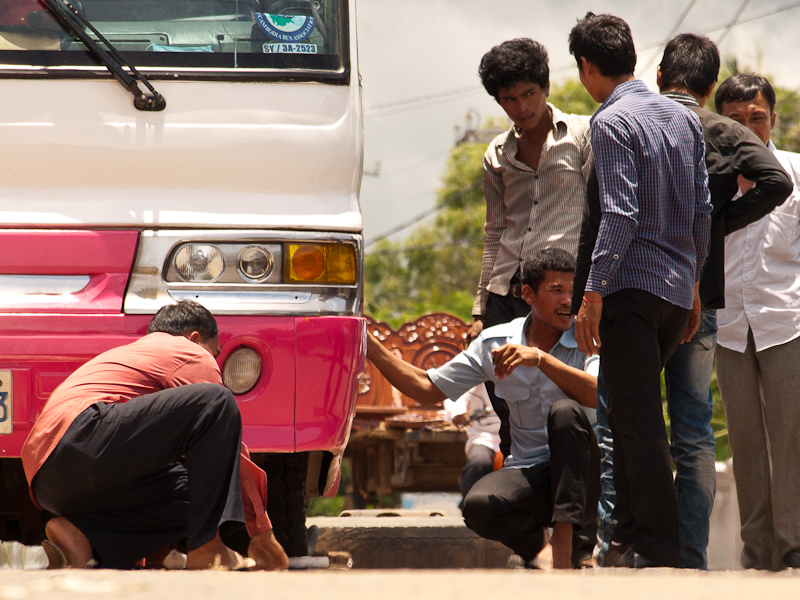 While waiting for the flat tire, I had some time to walk around and get some people shots. Here, a Cambodian man proudly poses with his new bike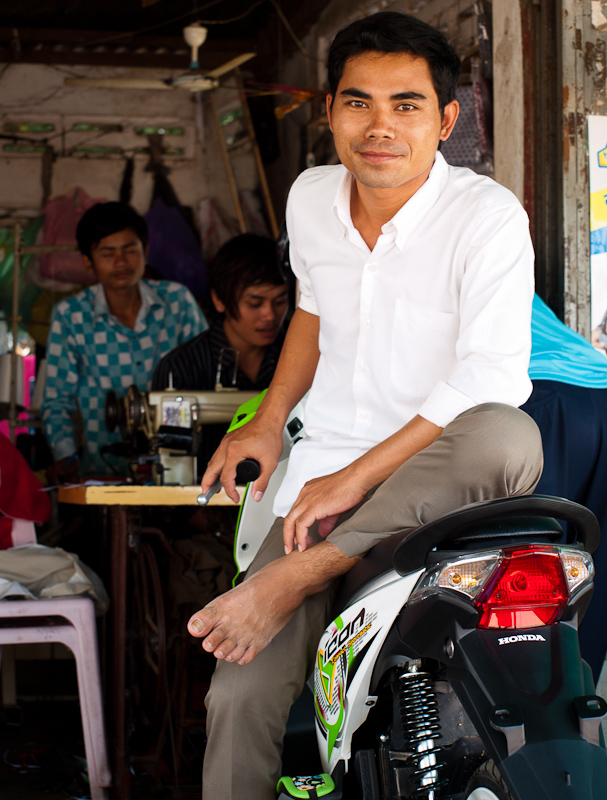 This girl is happy to pose with her bike while her friend is less enthusiastic to have her picture taken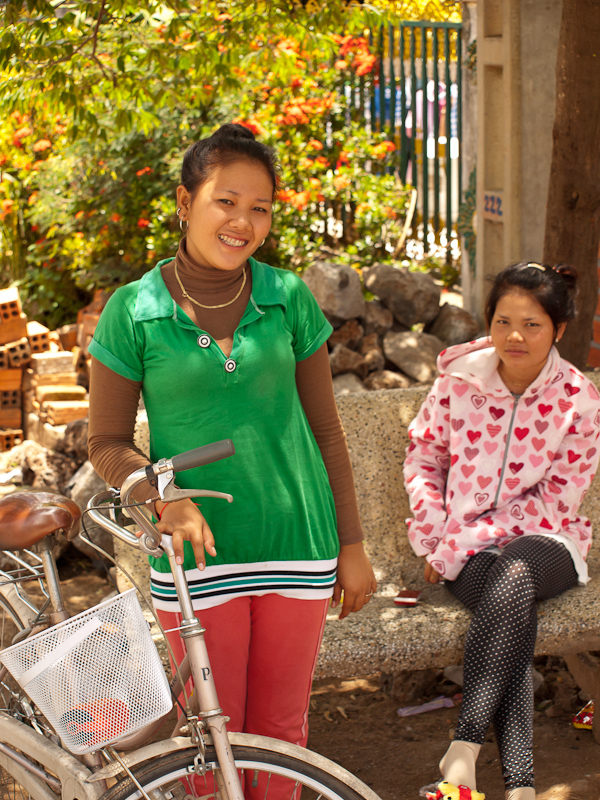 These Cambodian girls laugh as their picture is taken. The girl on the right is laughing because the other girl just told her I helped do some laundy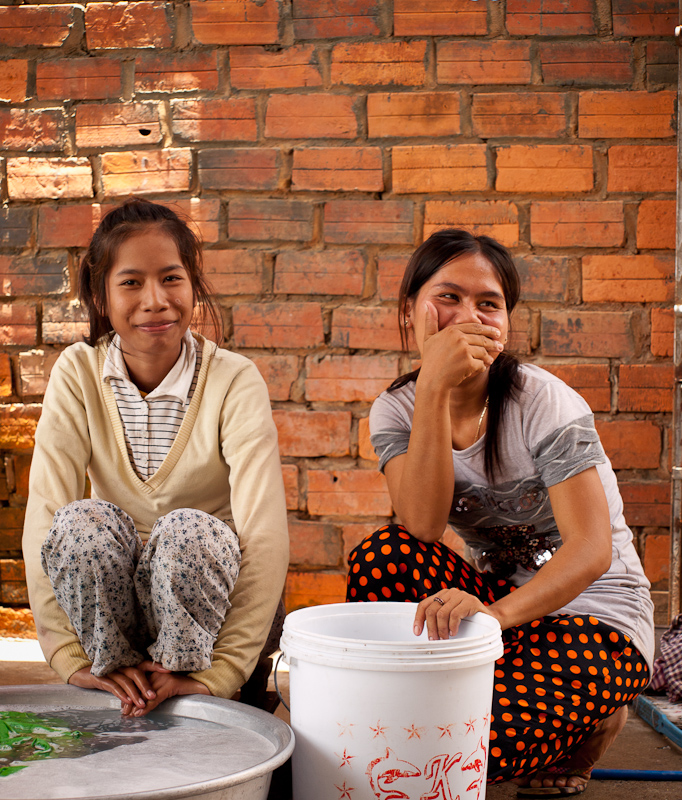 Minutes after the flat was repaired and we were on our way, the aircon broke down. Immediately temperatures soared in the bus, prompting everyone to move to the back of the bus for the only 2 windows that could open. Here they are repairing the aircon
Little stream outside Banlung village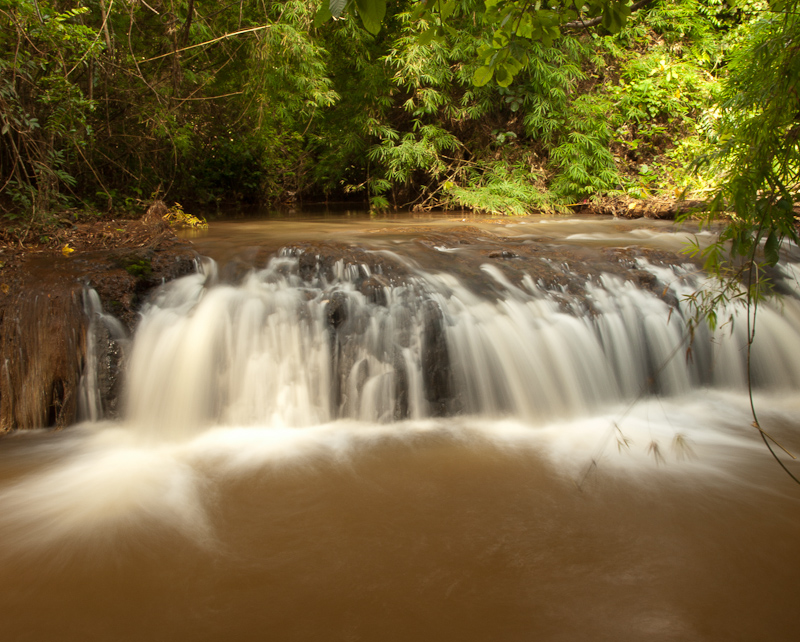 This farmer just outside Banlung came to greet me with his dog by his side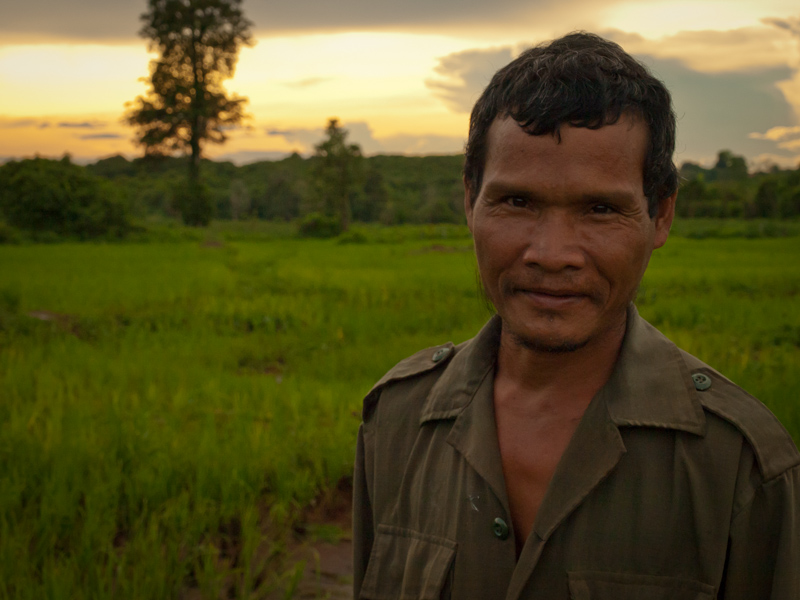 The next day, on my way to the gem mines, I came across wide fields with people working in them, though I'm not entirely sure what the crop was.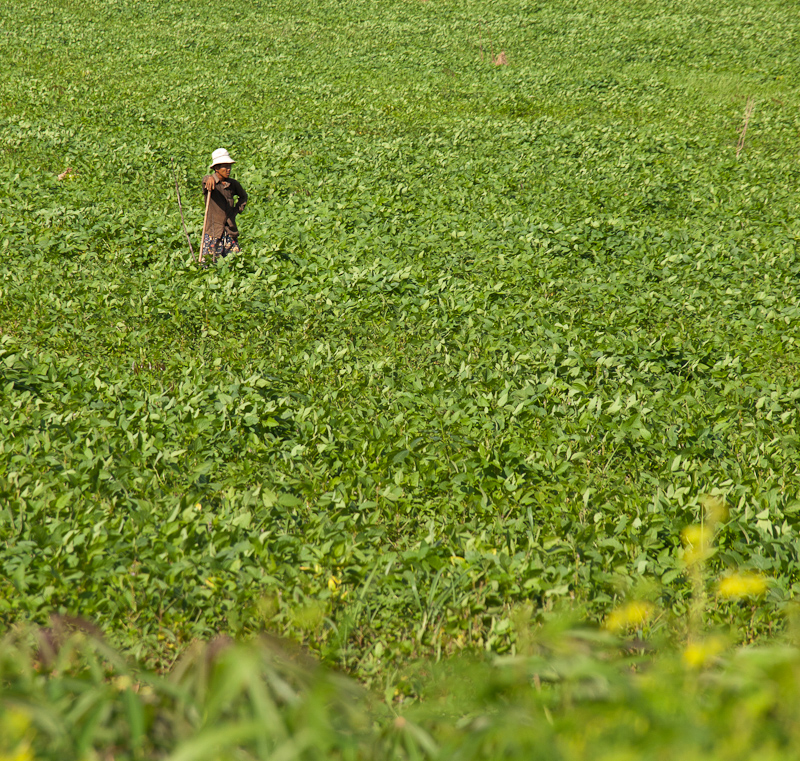 The gem mines, a good 30 minutes by bike from Banlung, are nothing more than a set of tents, some equipment, and lots of sand all over the place. Semi-precious minerals are mined and some of them sold locally.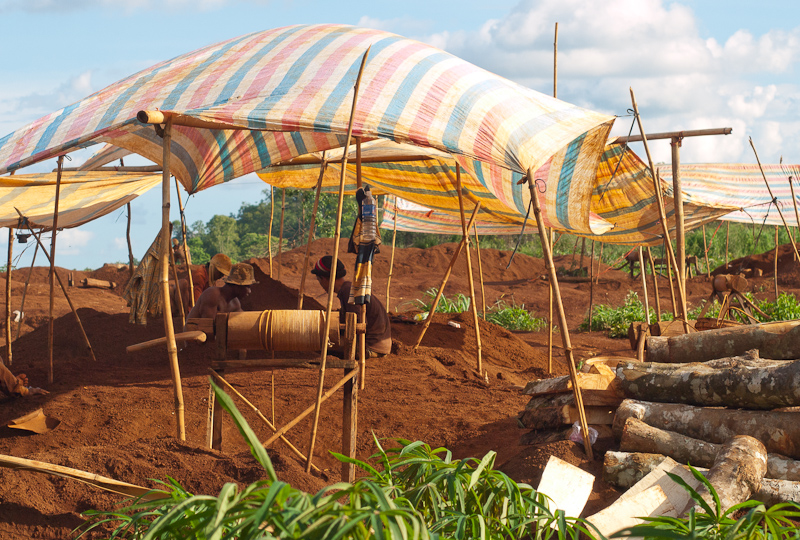 These are some of the gem miners I met at the site.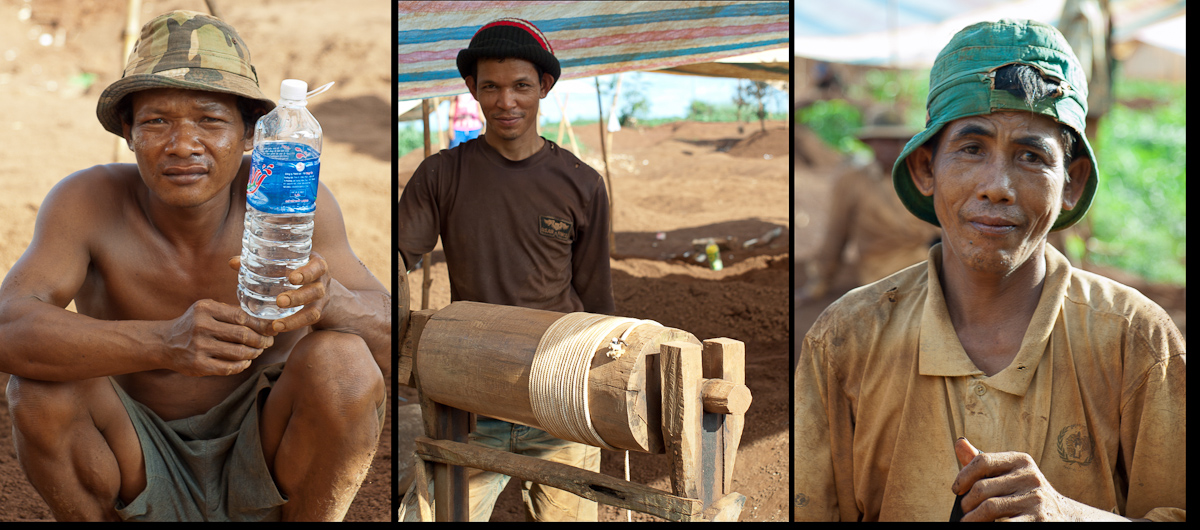 There's 3 main jobs to be done: dig sand, bring it up in a bucket, and sift through it. The holes are an astonishing 12 meters deep. This shot shows a miner climbing up from the pitch black hole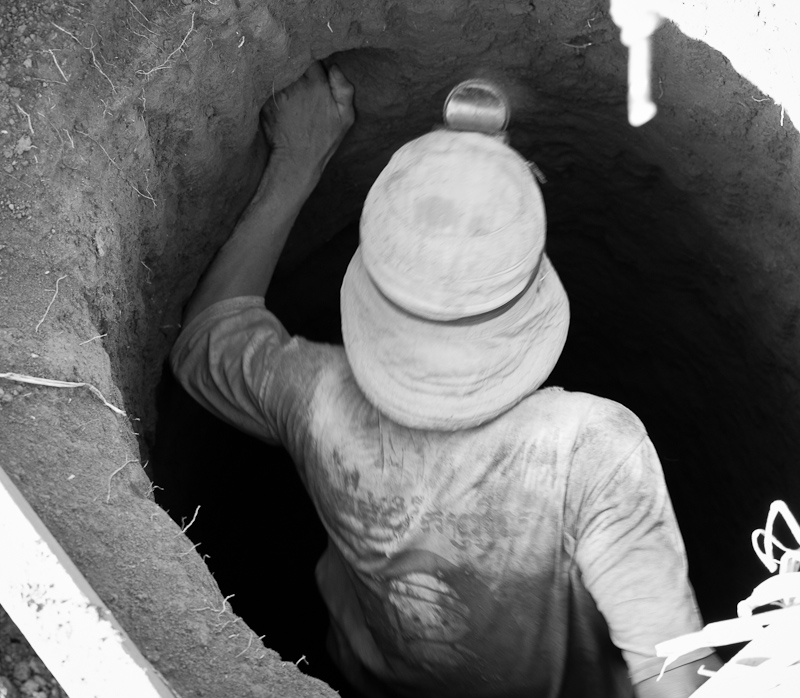 This miner brings up the bucket with sand and, hopefully, gem stones. He then carries the bucket a few meters over to a big pile, waiting to be sifted through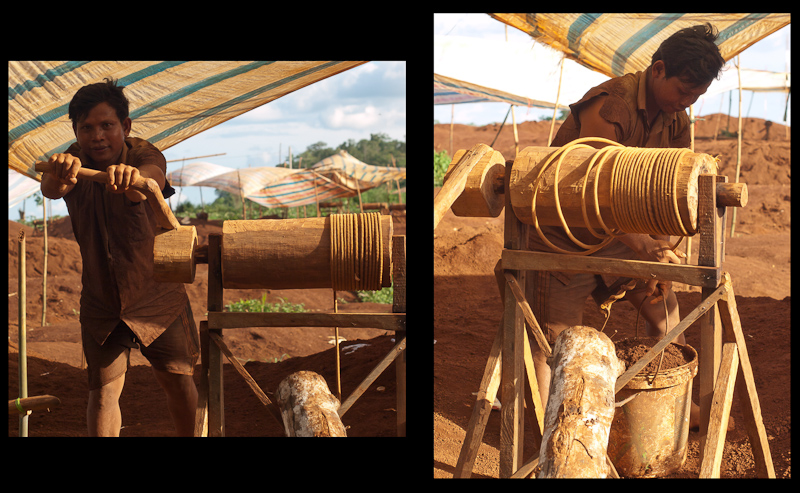 After bringing up the sand they sift through the sand looking for tiny gemstones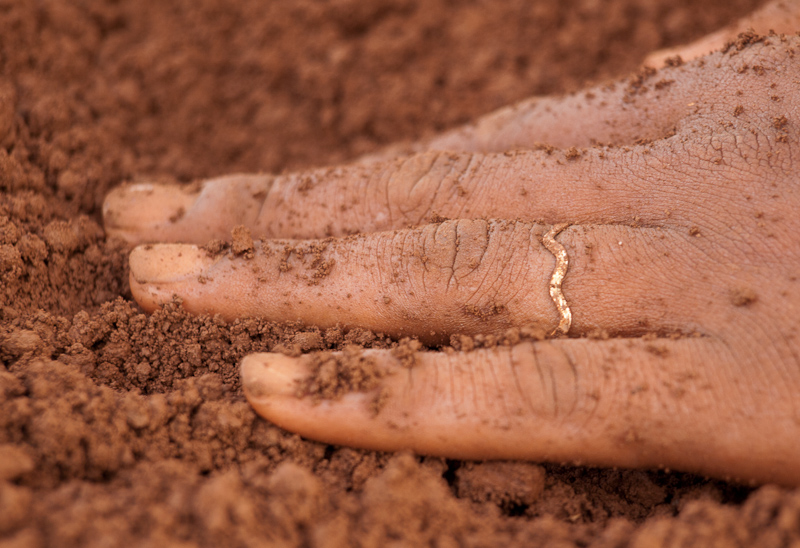 The miner shows his find for the day. He keeps them safe in a little glass bottle
The miner goes on to clean the stone and offer it for sale to me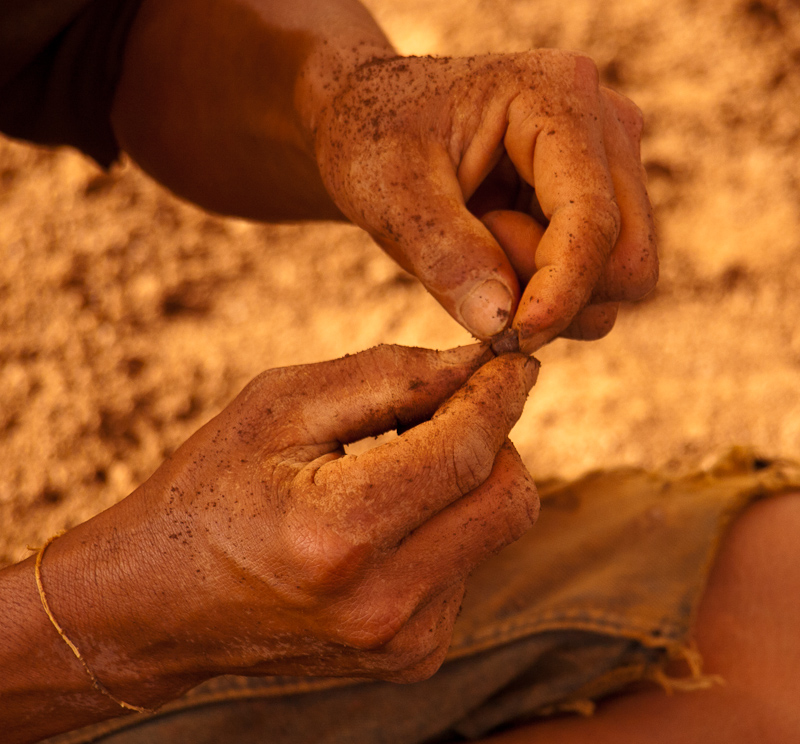 During the break they lower down cigarettes and a lighter. After a minute, smoke rises up from the 12 meter hole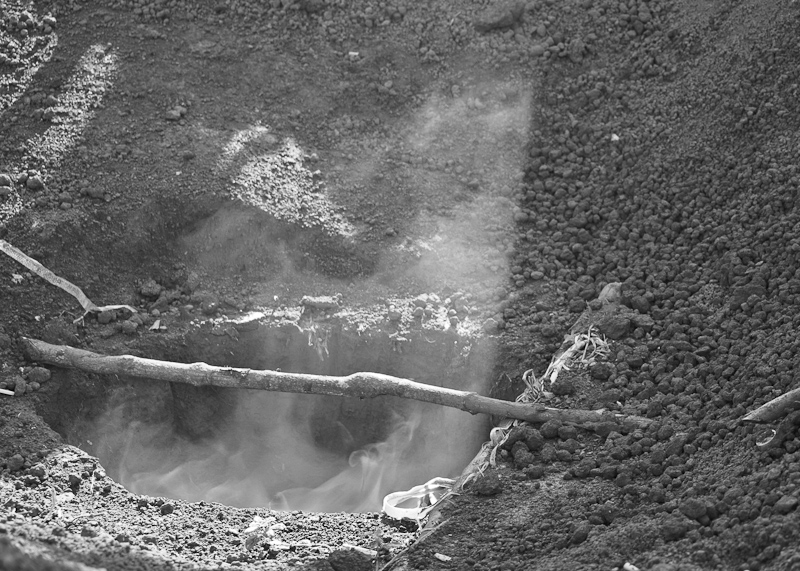 Hard work for stones that are not considered highly valuable. But given the primitive means of mining them, it seems the costs are very low as well
Back at Banlung village, this is a popular place among locals. The volcanic lake is immensely refreshing after a long day. The sun was starting to set and there was a great, carefree athmosphere. I couldn't stay too long because the sunset viewpoint was calling from the other side of town

Most nights you would see sunsets stretching across the horizon, setting the sky on fire and calling forth the mosquito horde

Lightning over the plains of Ratanakiri province. Every night lightning creeps towards Banlung. On the worst (best) night there was lightning every 2 seconds without fail, lasting hours