Cyclades & Athens, Greece
Santorini is a caldera, meaning a ring of land surrounding a collapsed volcano. The Minoan eruption, which happened about 3500 years ago, is one of the biggest recorded in history and is speculated to have wiped out coastal villages on Crete. What's left is a ring of land which has drops of up to 300 m into the sea, and villages carefully perched on the ledge. Add to that stunning sunsets, deep waters for cruise ships, and wide views, and you get a very popular tourist destination.
Here you are looking west into the caldera from Fira/Imerovigli. Straight ahead is Therasia, part of the caldera's ring. Just to the left, at the heart of the caldera, is the volcanic island Nea Kameni.

A cruise ship heading out for the night. Nea Kameni and behind that Therasia can be seen.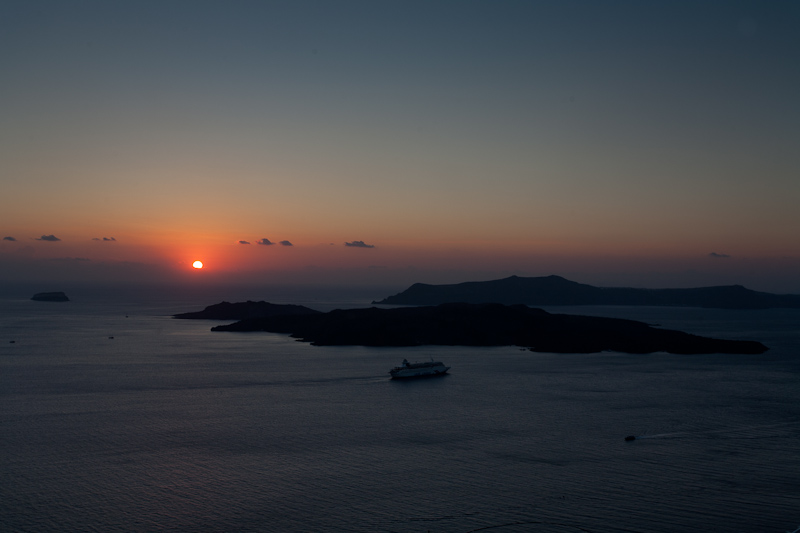 The town of Oia, on the Northern tip of the caldera, is world-famous for its sunsets.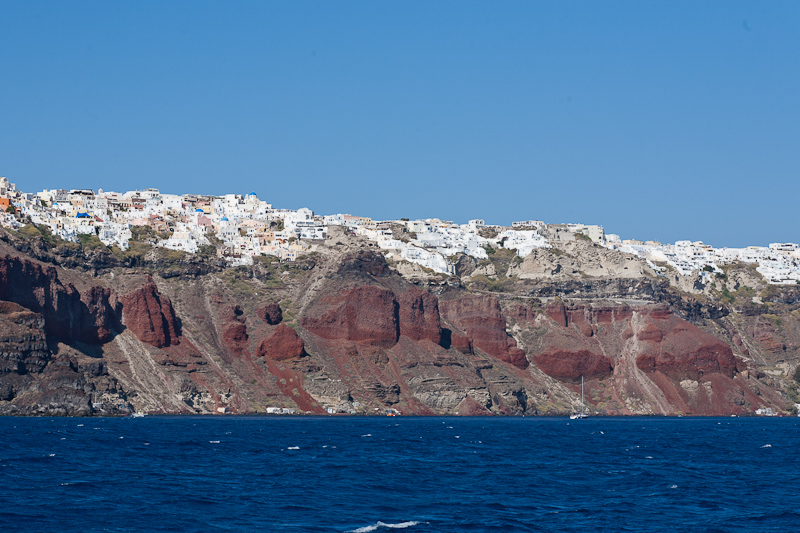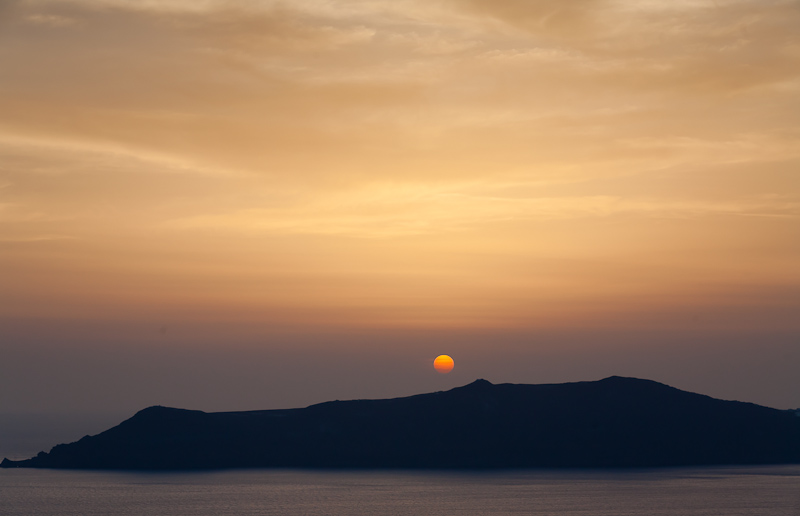 Some impressions in and around Oia, with obligatory bells and blue domes.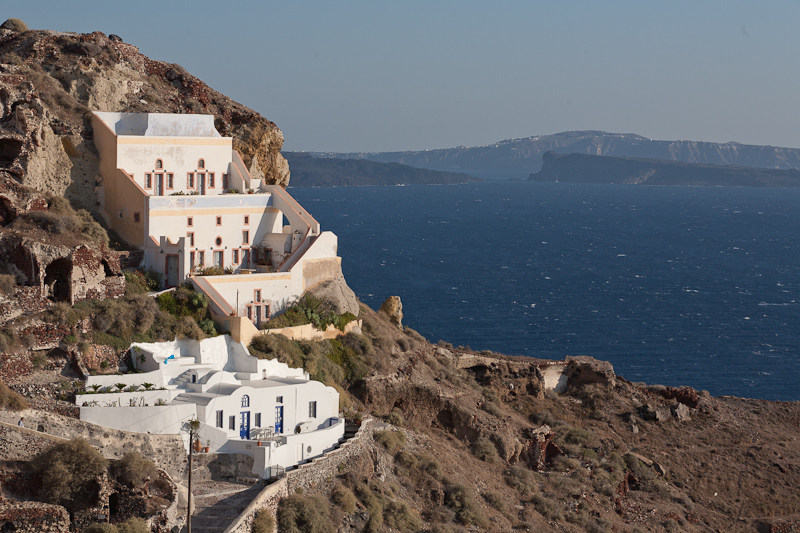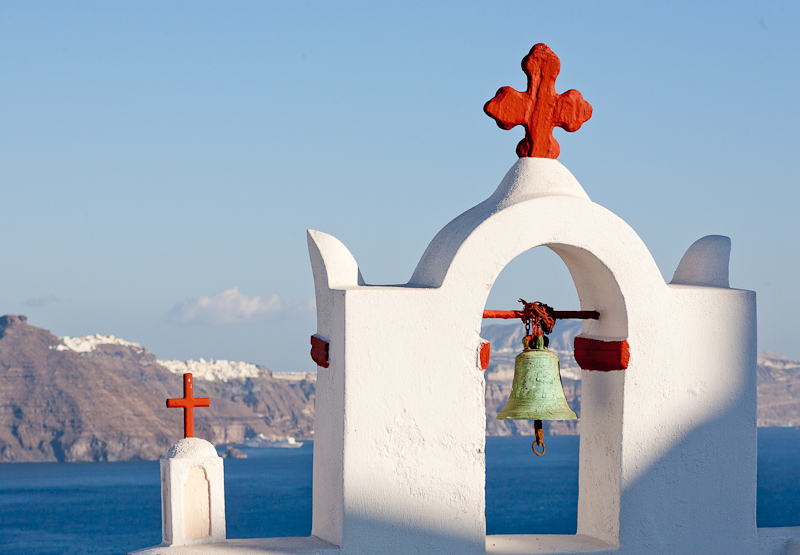 At the south end of the island you'll find Red Beach, and more bells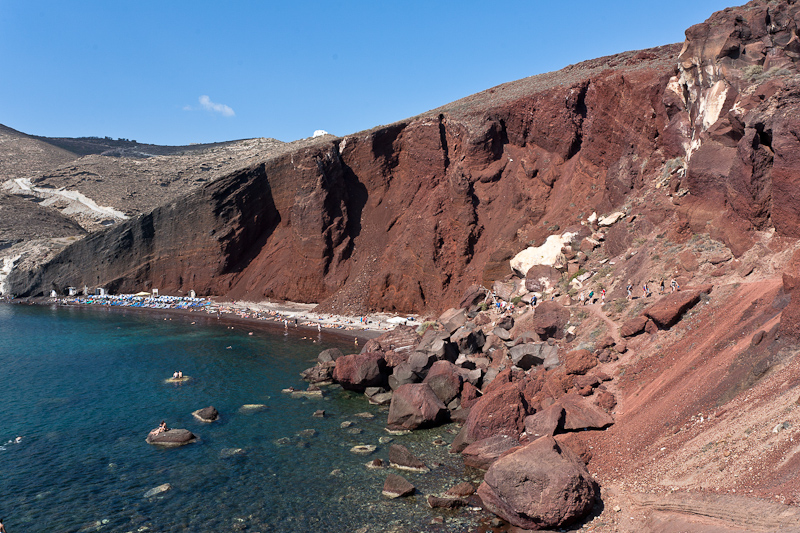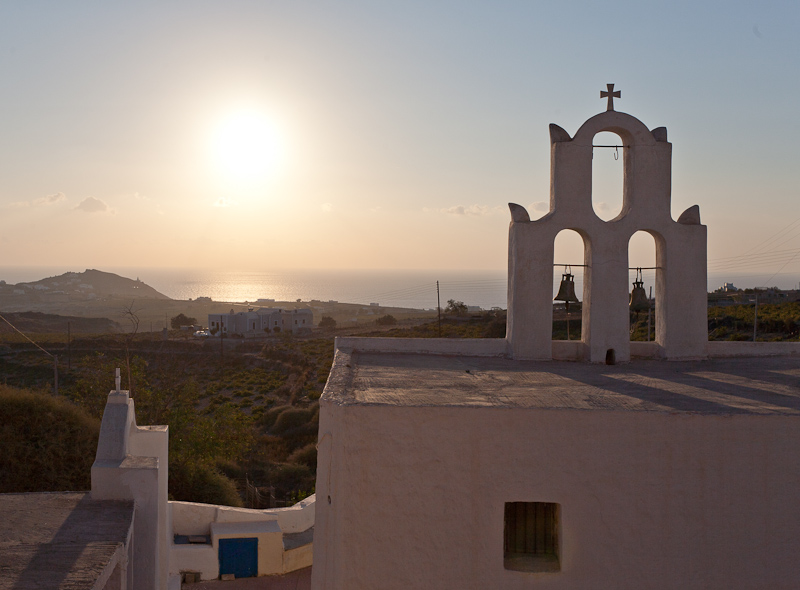 The second part of the trip took us to Naxos. Much larger and with a lower density of tourists, there was more space to explore.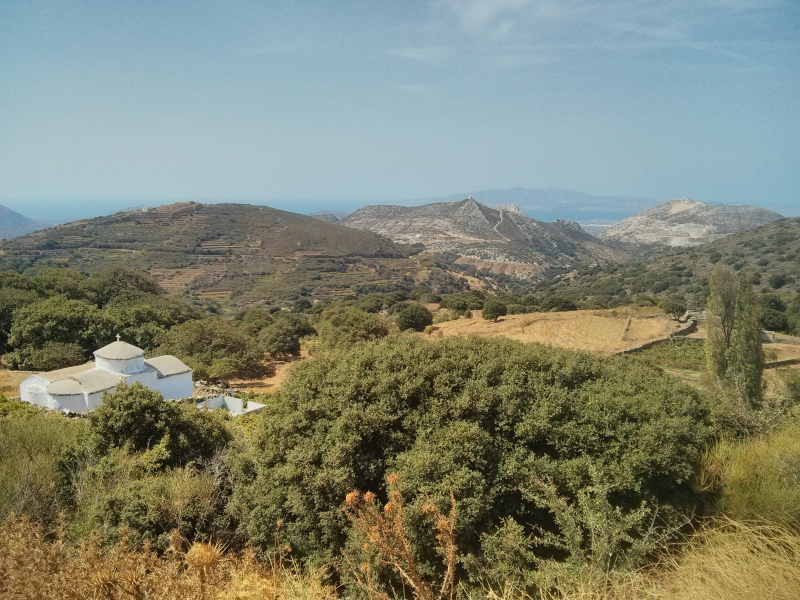 A gorgeous church tucked away in the countryside near Chalkio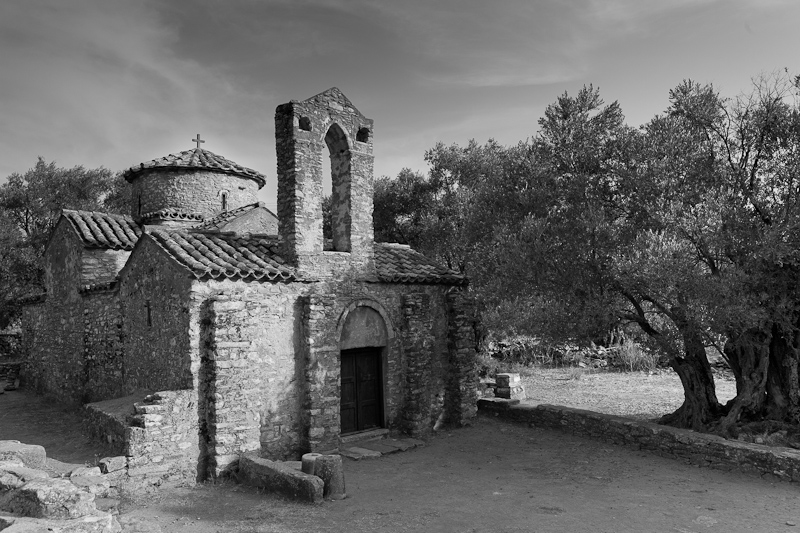 Weathered houses and olive groves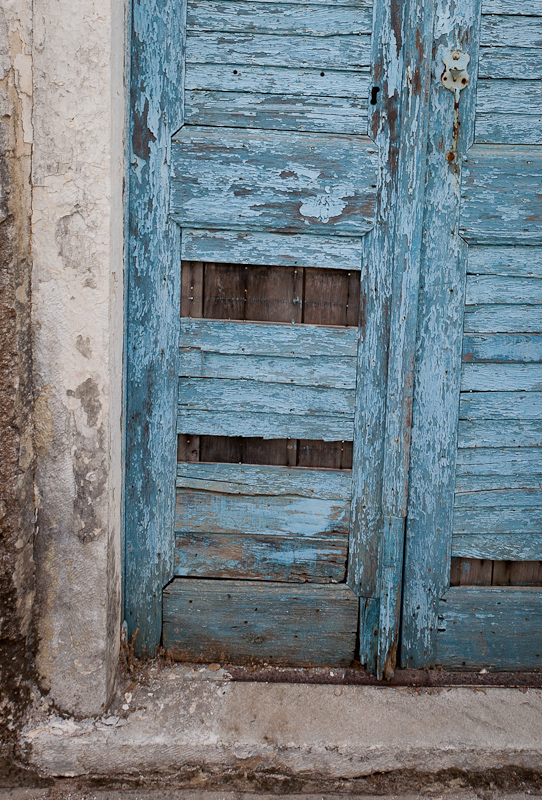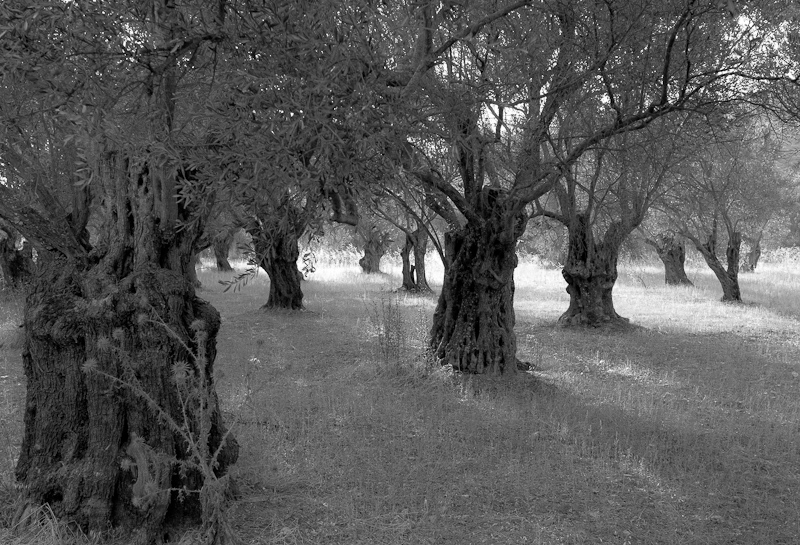 A final day in Athens. This is the view from Areopagus hill, formerly the high court of appeal. Turning around on this rock, you can see the Acropolis as well as the Pnyx, where assemblies at the heart of the Greek democracy were held.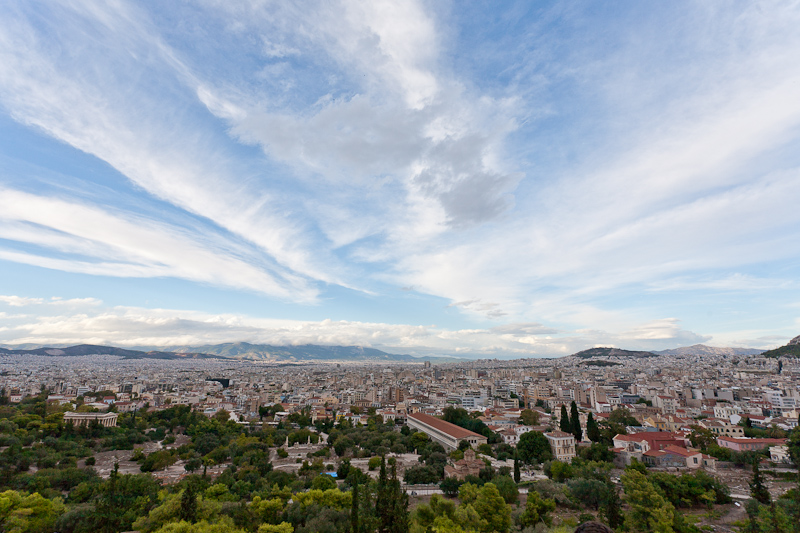 Beautifully cut limestone and marble make up the Parthenon itself. The structure can be seem from far and wide, keeping watch over Athens.