Mgahinga Gorilla National Park, Uganda
Mgahinga Gorilla National Park is tucked away in the southwestern corner of Uganda. The three volcanoes contained within the park, shown in the photo, are shared with Rwanda and in the case of the far-right one, Sabyinyo, also with the DRC. Here you can see massive Mount Muhabura ("The Guide") on the left, Mount Gahinga in the middle, and Sabyinyo on the right. On the slope just outside the border of the protected park, people farm "Irish potatoes".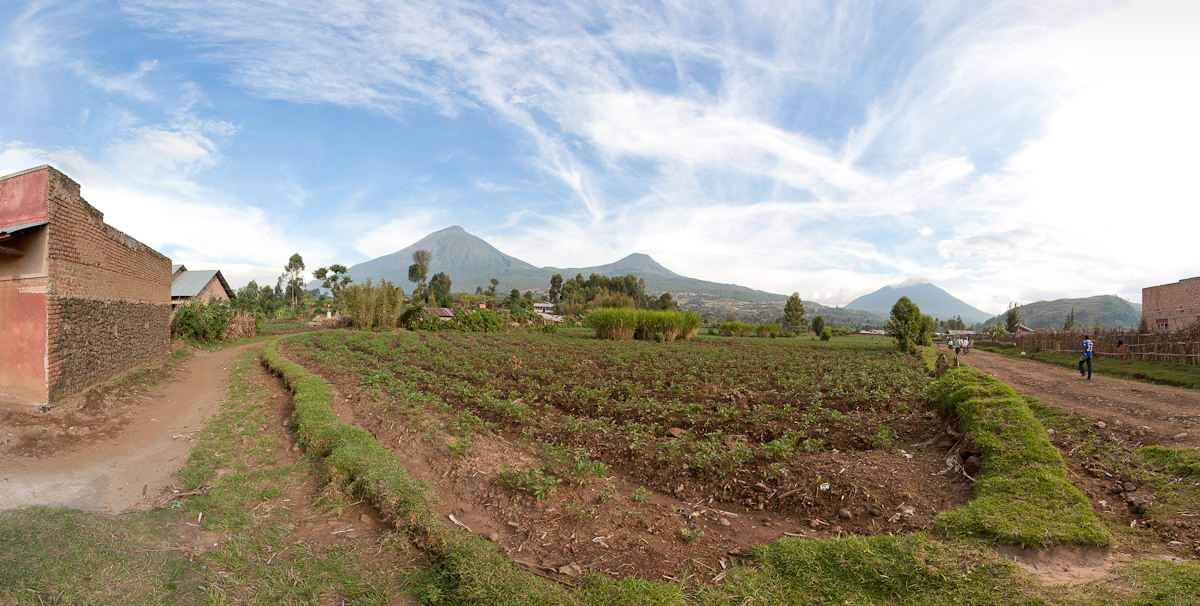 Each of the volcanoes can be climbed within a day, and we climbed Sabyinyo. Its peak is the tripoint of Uganda, Rwanda and the DRC.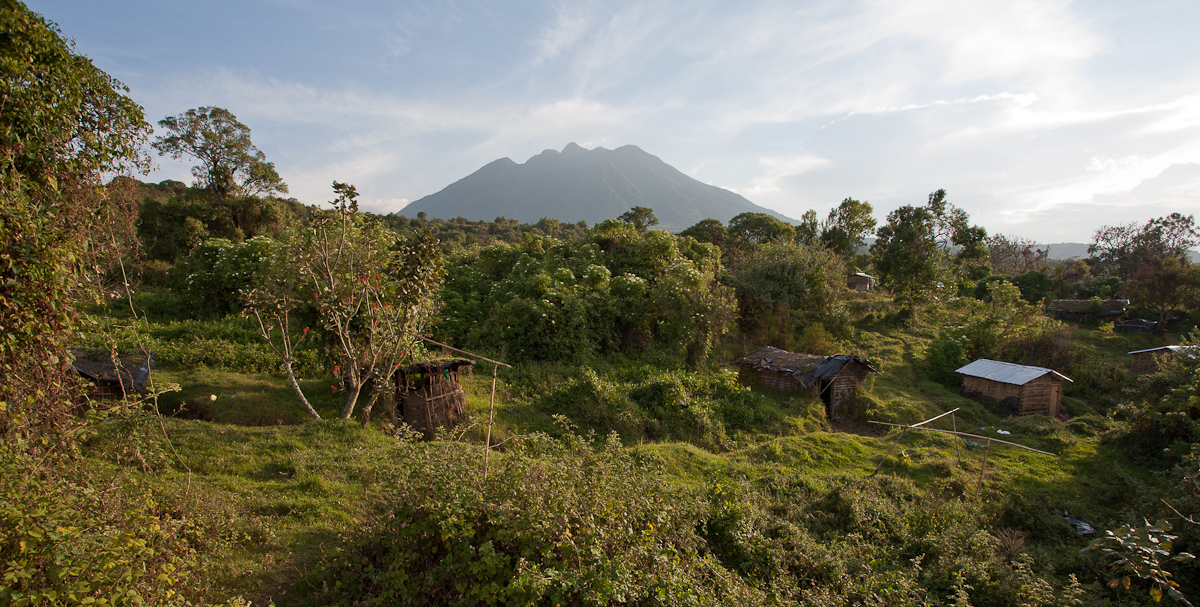 An armed guard joins the walk, as is so often the case. This particular man had some great stories to tell about his Krav Maga training from the Israeli army, and his otherwise extensive training which seemed excessive for bush walks.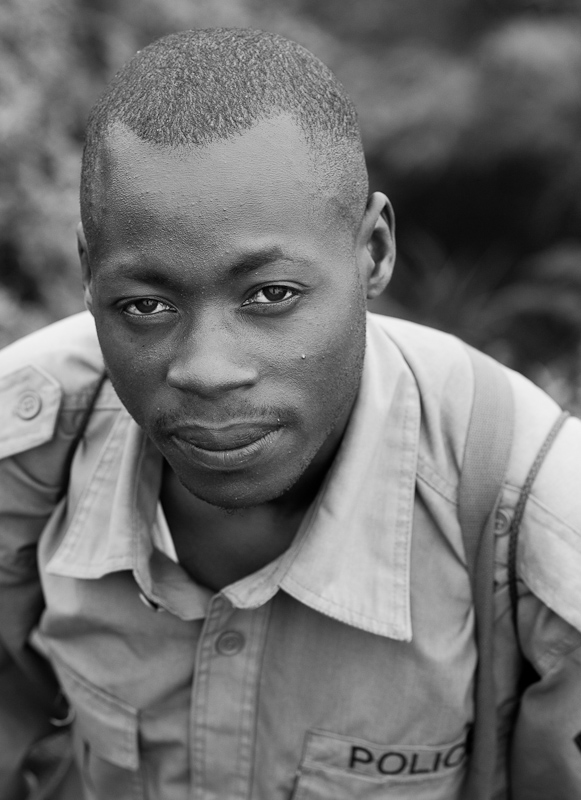 As in the Rwenzori's Giant Lubelia's could be found higher up. In the background Rwanda can be seen.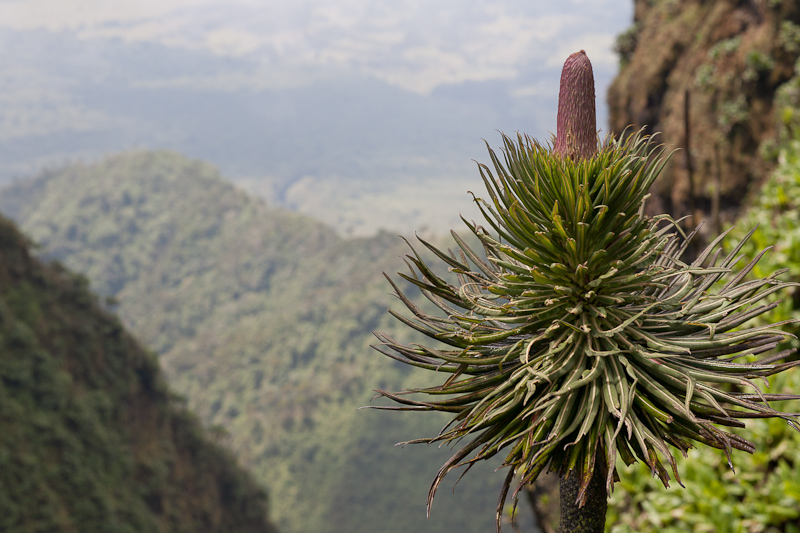 This little hut was one of our breaks on our way up, and this shot is looking back east, with Muhabura towering out behind the small Mount Gahinga. Also visible are the make-shift ladders that one had to balance on while going up and down the steep hills.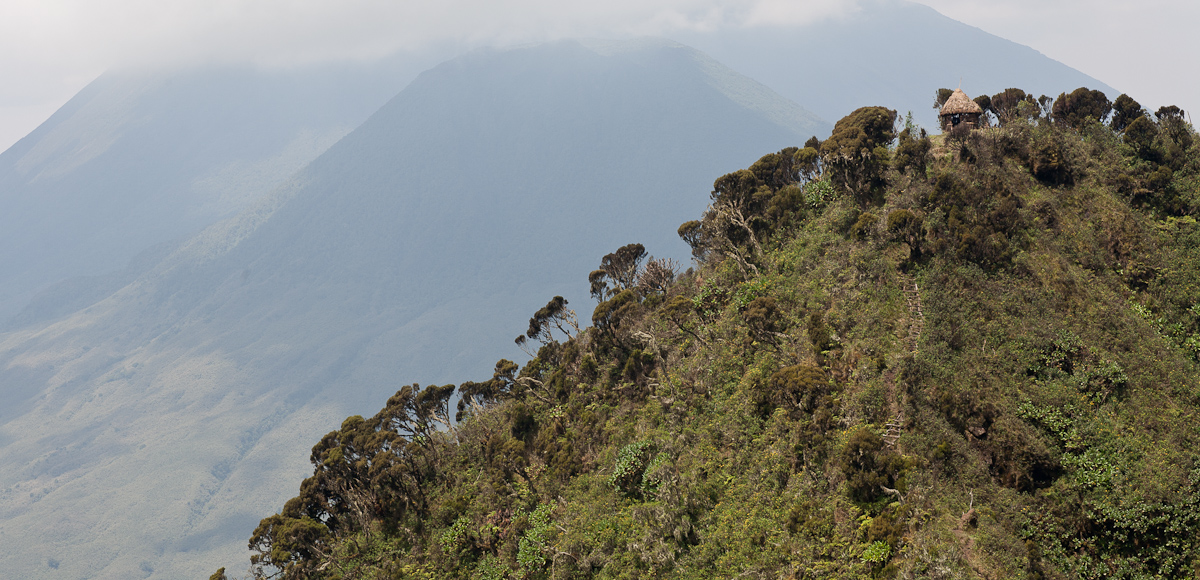 Although the hikes are great, Mgahinga's main attraction are the mountain gorillas, which can only be found in this park (including the Rwanda and DRC parts of it) and in one other park in Uganda. In this otherwise innocent bit of forest a silverback is munching away in the corner.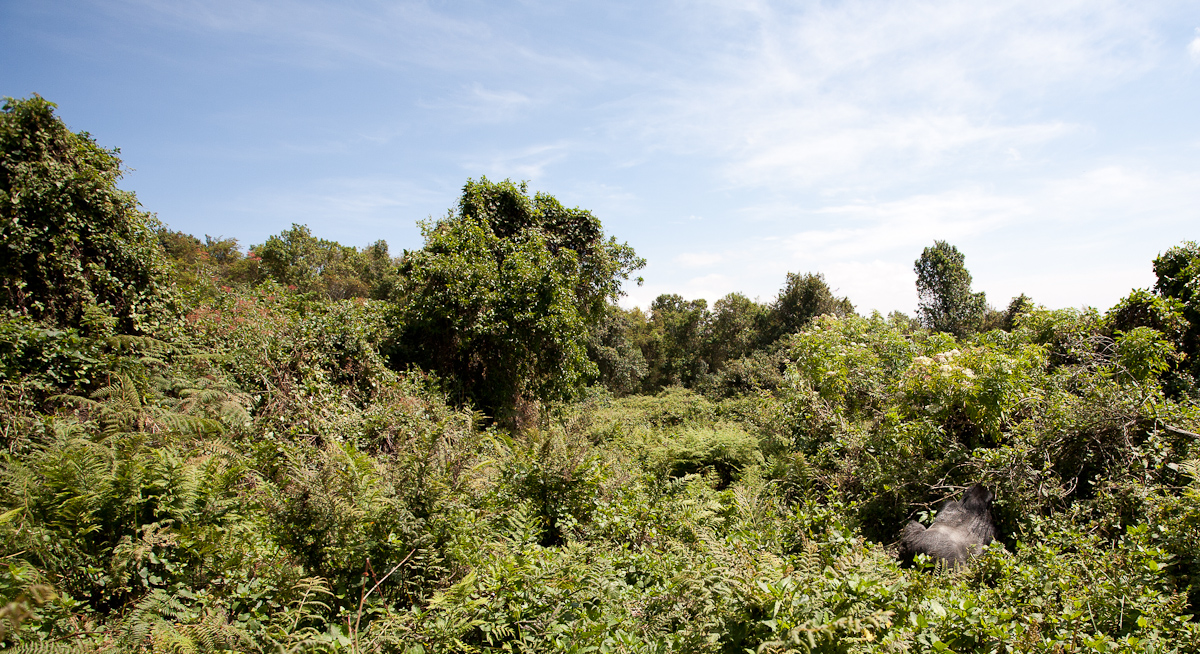 They don't particularly mind humans as guides and trackers follow them around most of the time anyway, allowing you to get within a couple of meters.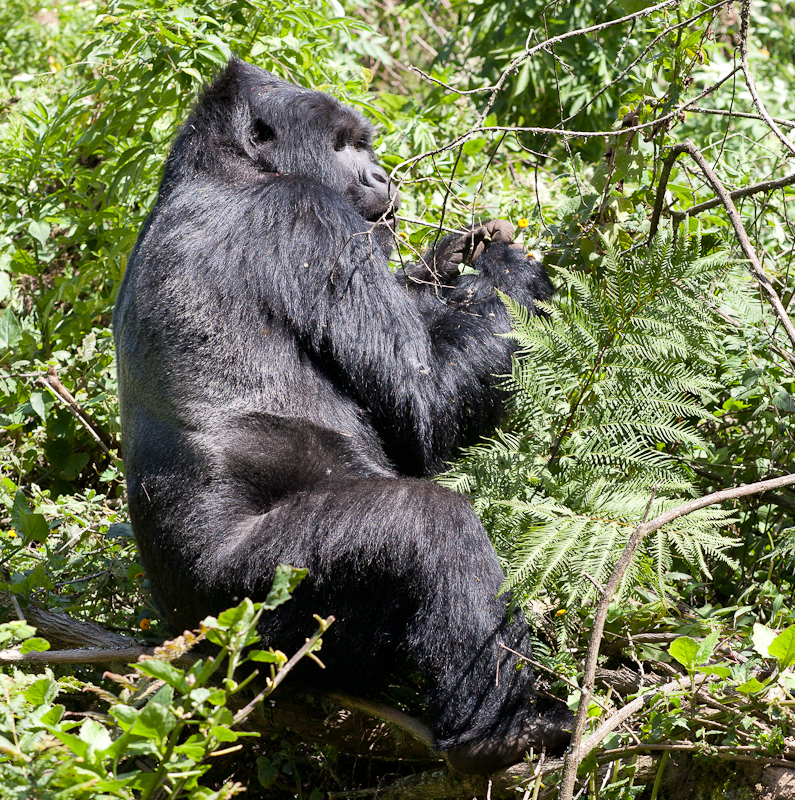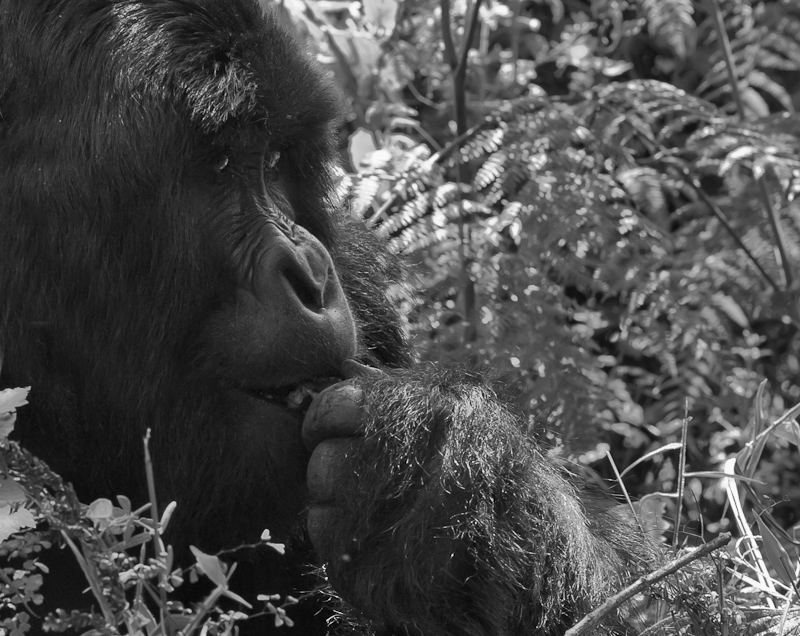 The silverbacks are particularly impressive when they walk around, or when they reach up to grab a particularly tasty looking branch.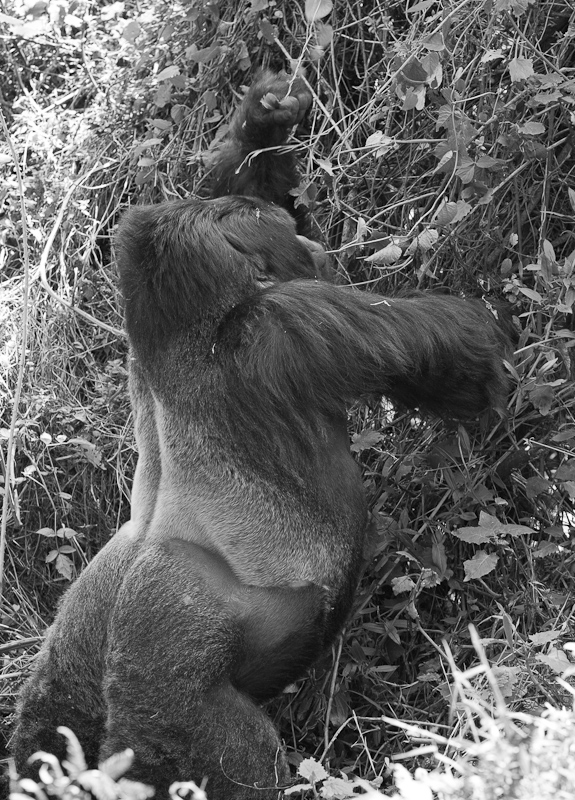 After a day of hiking and gorilla-watching, the sky lights up after sunset when the milkyway comes out.