Sicily, Italy
We first spent a couple of days in Erice, a little castle town on the west side of the island. It's an ancient place, founded by the Phoenicians, and is placed on top of a big rock about 750 m above sea level.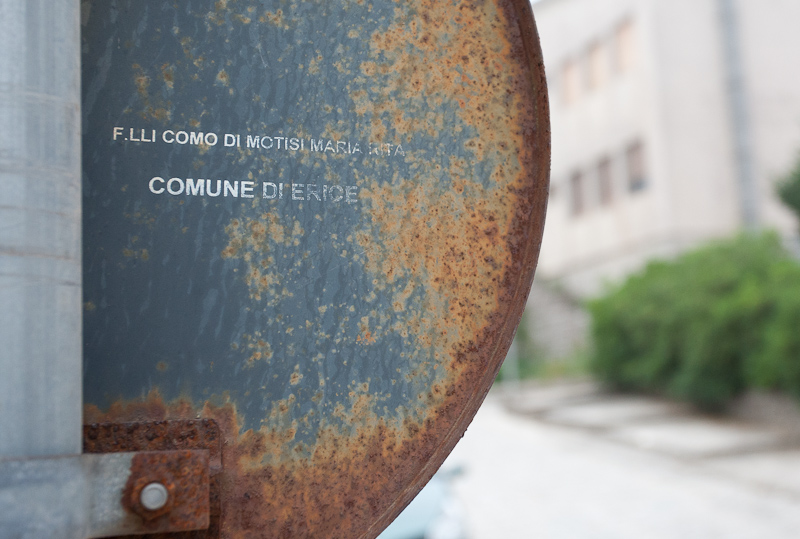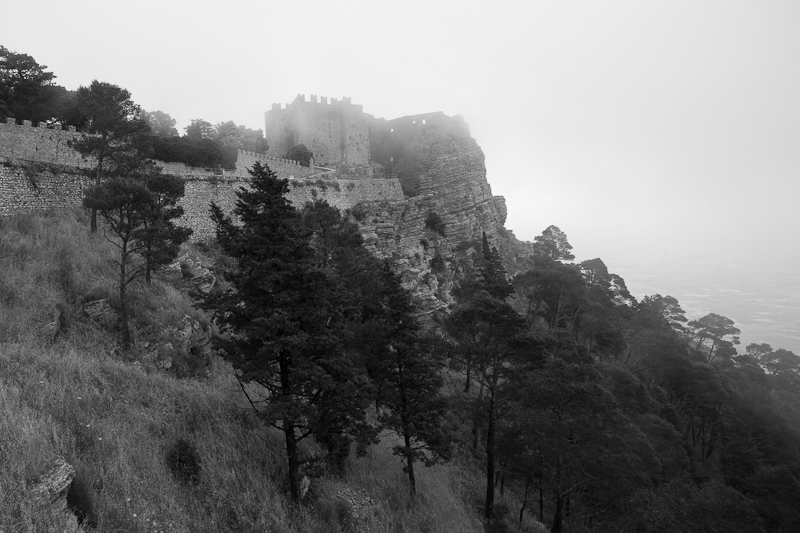 From Erice we visited two archeological sites. This one is Selinunte, a large group of ruins hugging the Mediterranean sea. The temples shown here were re-erected from the rubble left behind by the Carthaginians around 250 B.C.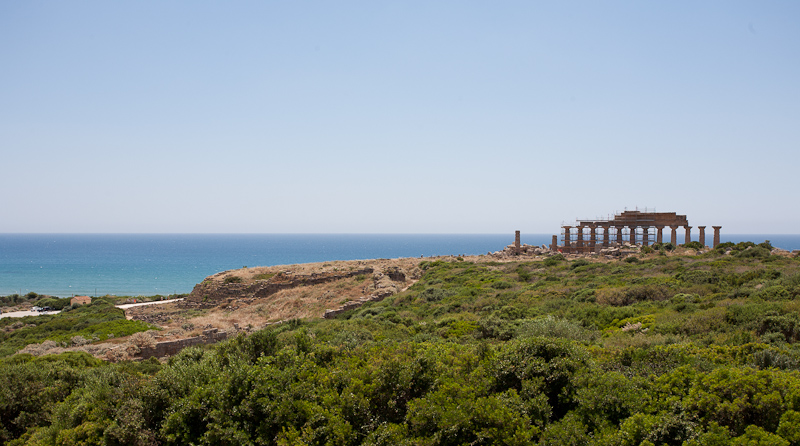 A little way north is Segesta, a temple beautifully situated in the hills of northwestern Sicily. Amazingly, the temple has stood there virtually unaltered for about 2400 years. On a hilltop next to the temple is an amphitheatre with the hills and sea as backdrop.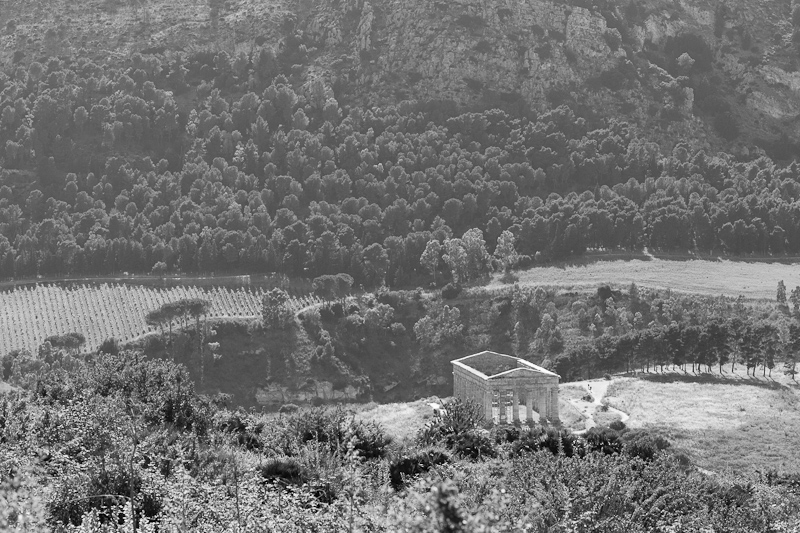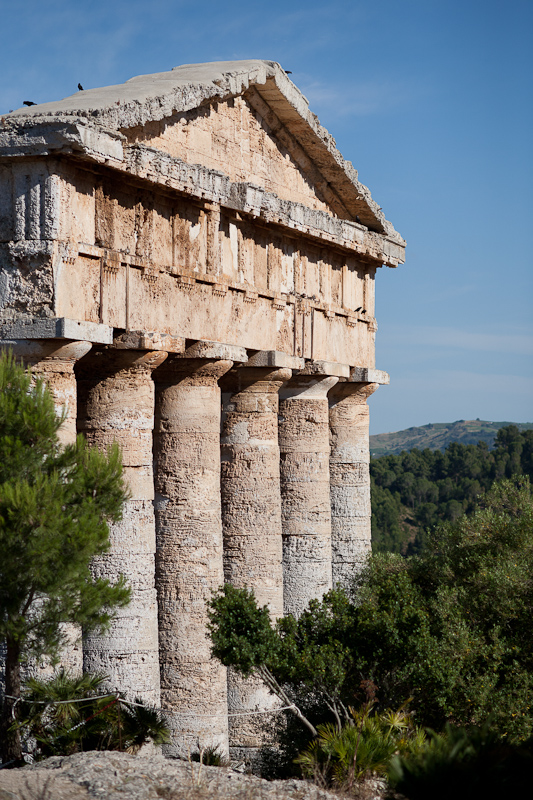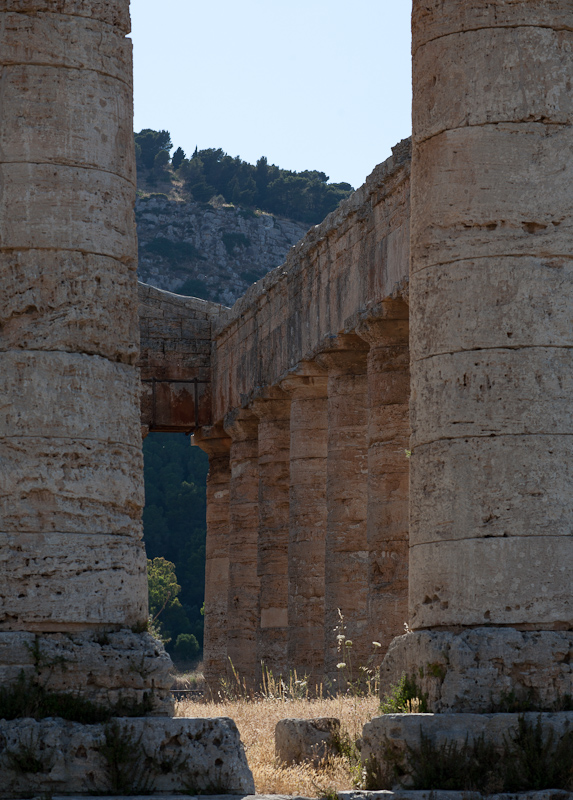 View from the temple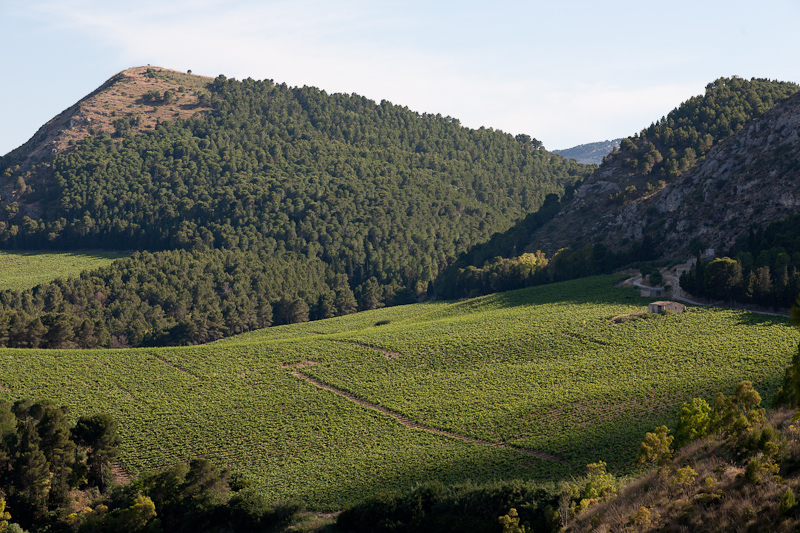 View from the hill with the amphitheatre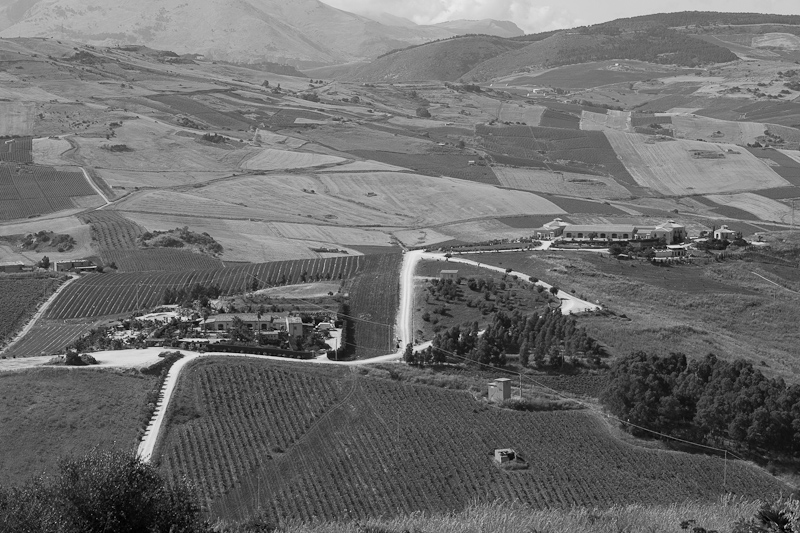 After the cultural part comes the leisure part. We spent a night in the area of Scopello in the northwest before taking a boat to the island of Ustica.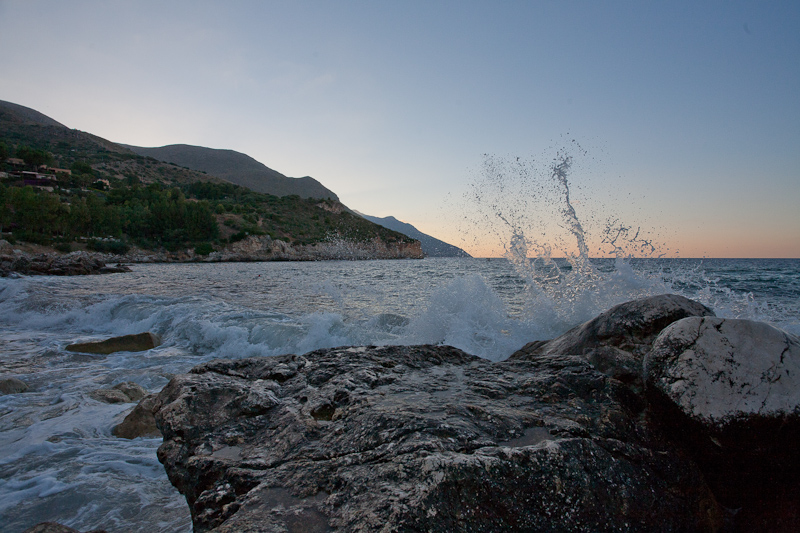 Ustica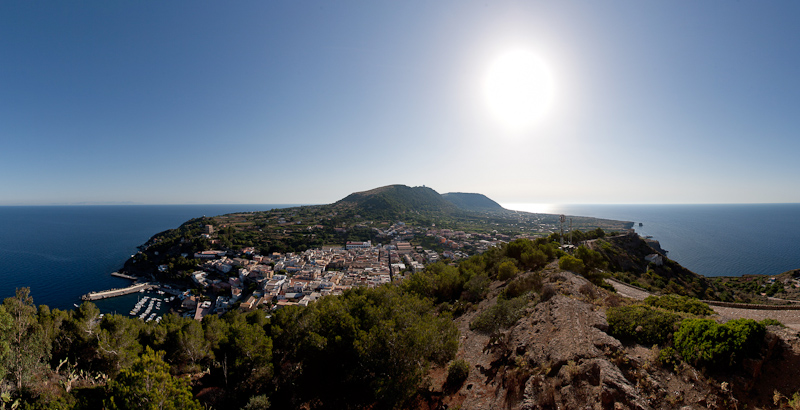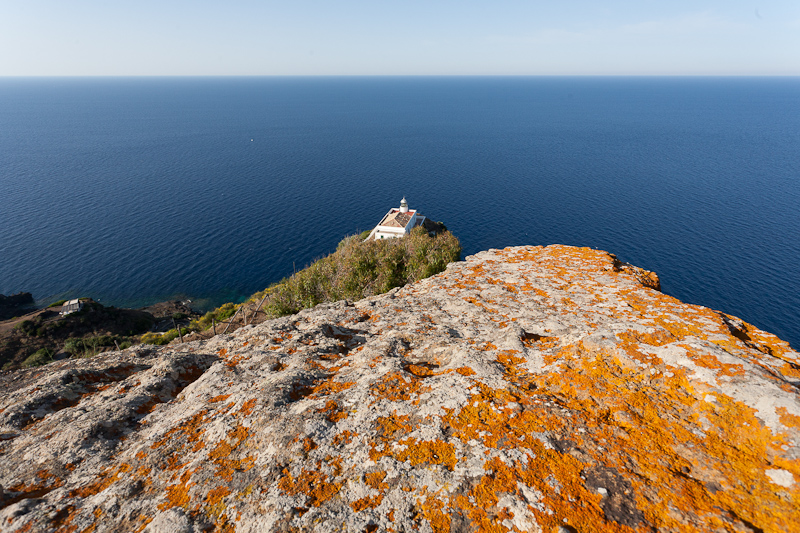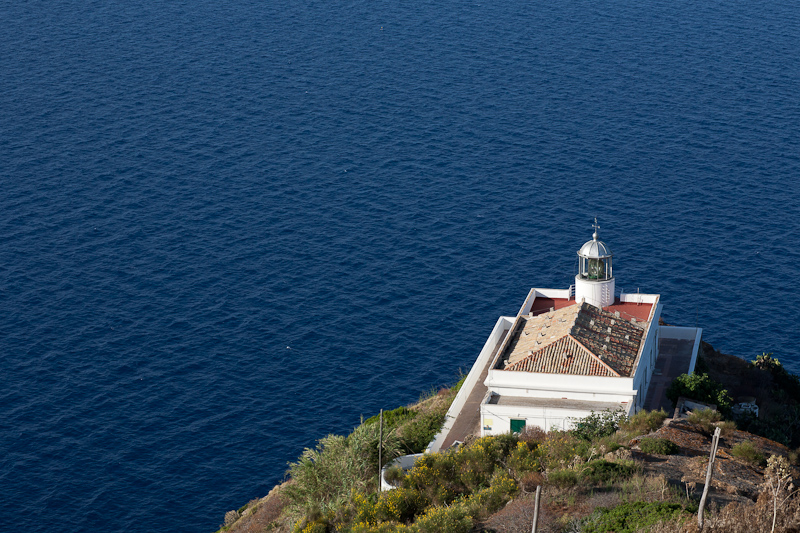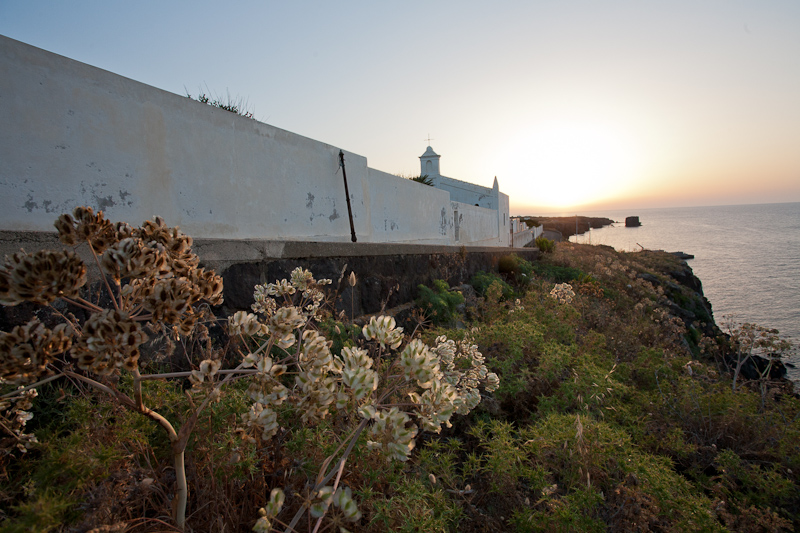 Back in Palermo the Duomo Monreale is a popular tourist destination. But not only tourists, apparently; we walked in on a wedding in this beautiful cathedral. After they left, the massive wooden doors were closed and the only light that remained came in through the stained glass high up in the cathedral, creating dramatic shadows and highlights. The Duomo can be seen here on the right, viewed from the cloisters.