Vancouver and Whistler, Canada
We used Vancouver as our base from which to explore Washington and Oregon, Vancouver Island, and Whistler. I had high expectations thanks to the overwhelmingly positive stories from friends who had visited. I have to agree it's a wonderful place with an entirely different attitude from its neighbouring cities in the US. The cheap and amazing sushi helped seal the deal.
We were staying in North Vancouver, which is a quick Seabus from Lonsdale Quay to Downtown, across Vancouver Harbour. Here you can see Downtown Vancouver in the distance.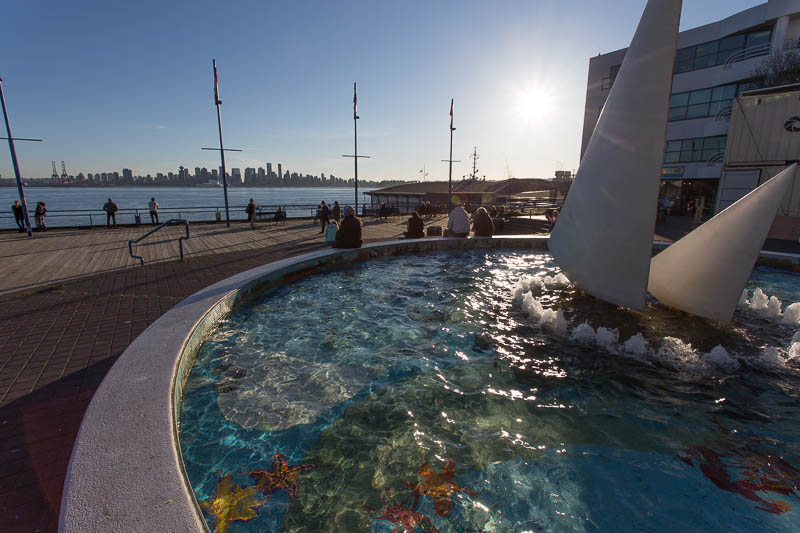 Downtown is full of high buildings, fast-paced business people, and places to eat delicious food.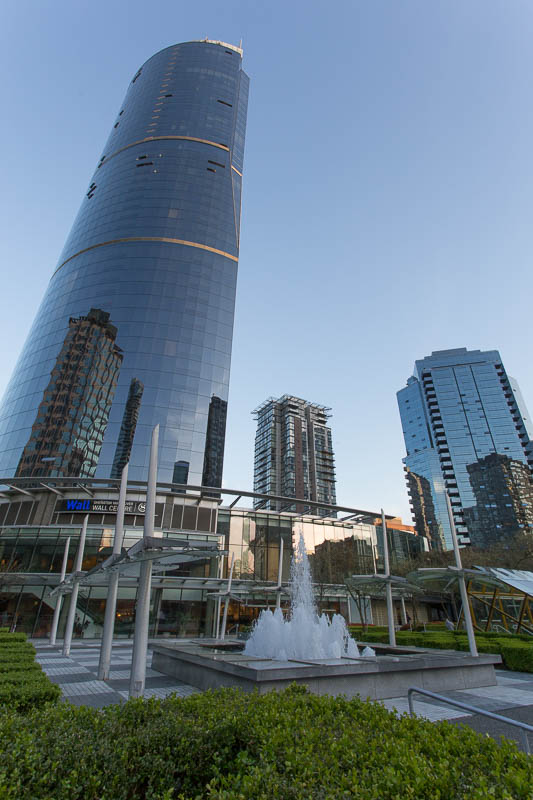 All along the western edge of downtown is appropriately named Sunset Beach Park. This was a Monday night and it was packed with those coming from work. All around people having picnics, kayaking in the bay, and generally enjoying the arrival of Summer. Seals were bobbing their heads up to see what the commotion was about. Absolutely wonderful place.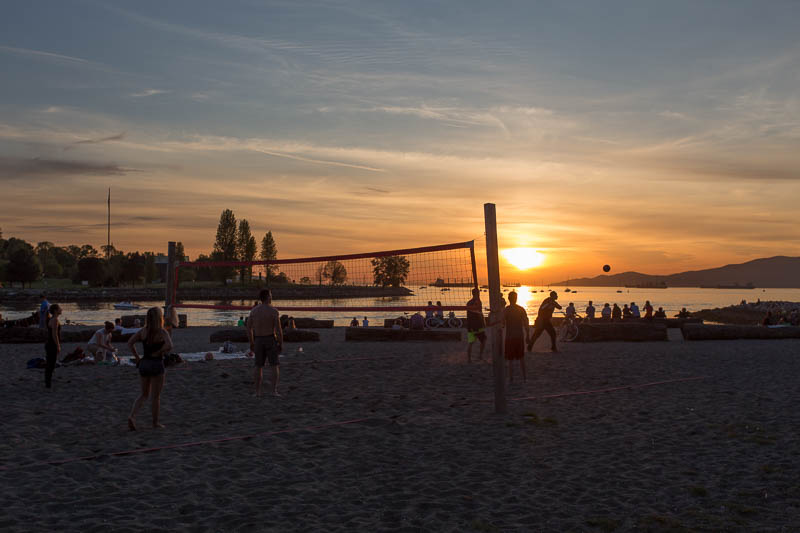 Burrard bridge connecting Kitsilano and Downtown, seen from Sunset Beach Park.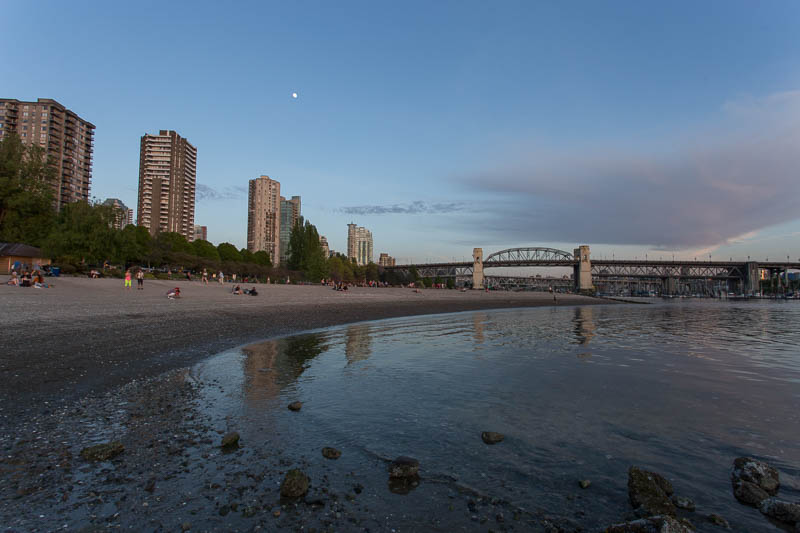 University of British Columbia is all the way west, sticking out into the sea. A gorgeous campus.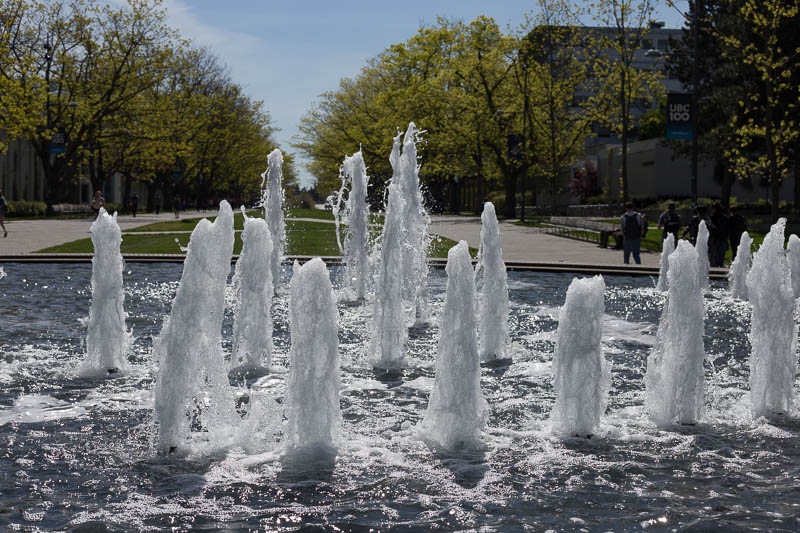 Stairs down to the 'clothes optional' beach, overlooking Vancouver Island.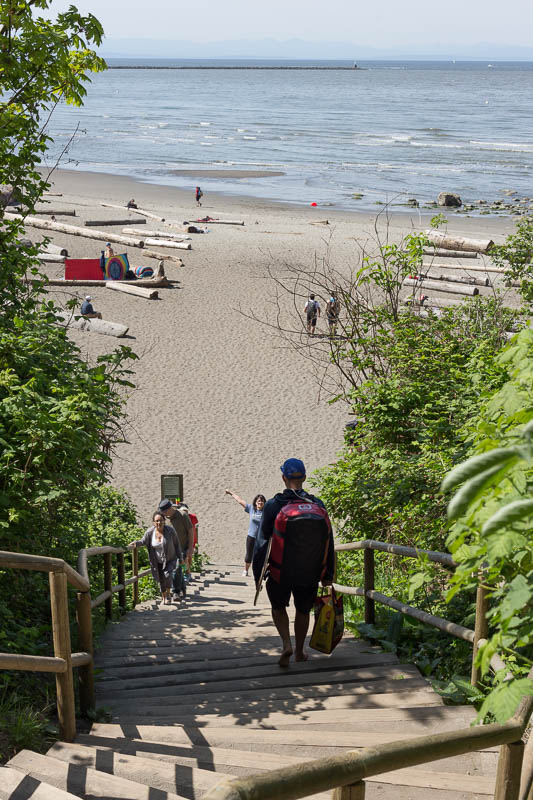 Views of the mountains north of Vancouver from the University grounds.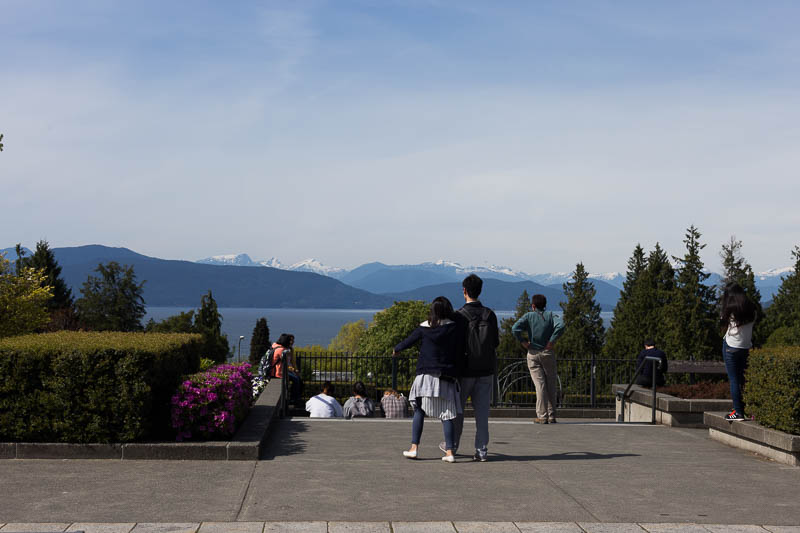 We drove up to Whistler for a day, along the beautiful Sea to Sky highway. This scene is at Lost Lake, with the two main mountains making up this area - Blackcomb and Whistler - on the left and right, respectively. Not quite as much snow as in winter, but still plenty of people going up to ski.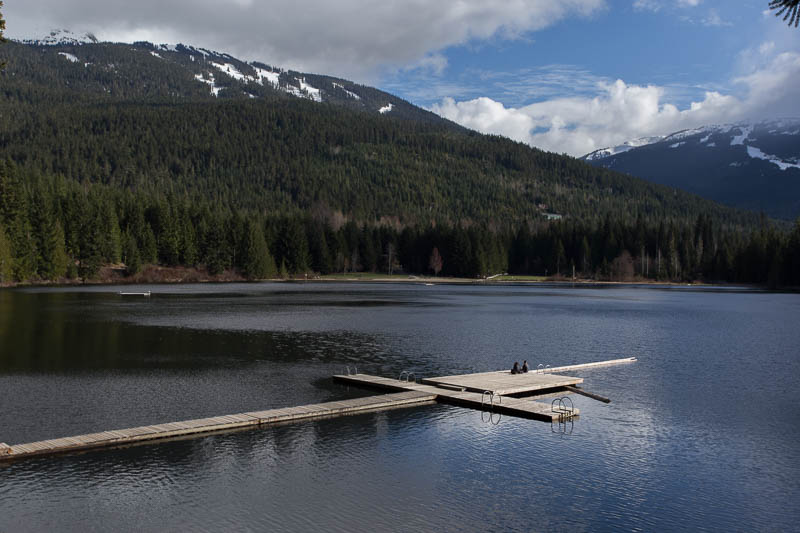 A rather impressive gondola connects the two peaks. This photo is taken on the way from Blackcomb to Whistler, with Whistler village and Lost Lake on the left, and Blackcomb in front. A gorgeous rainbow showed up in the valley.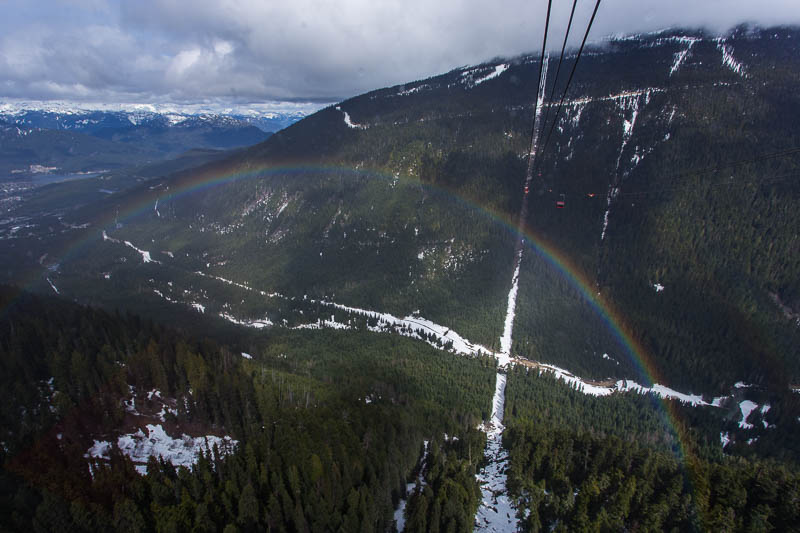 Driving back to Vancouver, Tantalus National Park came into view with warm sunshine tempting us out of the car to enjoy the scene.